WOW what an epic storm to hit the Cornish Coastline in the last few days. Following the Atlantic code red yesterday we ventured out in to Newquay bay this morning to capture the tail end of the storm at high tide.
We drove to several points along the Newquay Coastline and the most spectacular sights were seen from East Pentire, we captured a huge swell making it's way towards Fistral Beach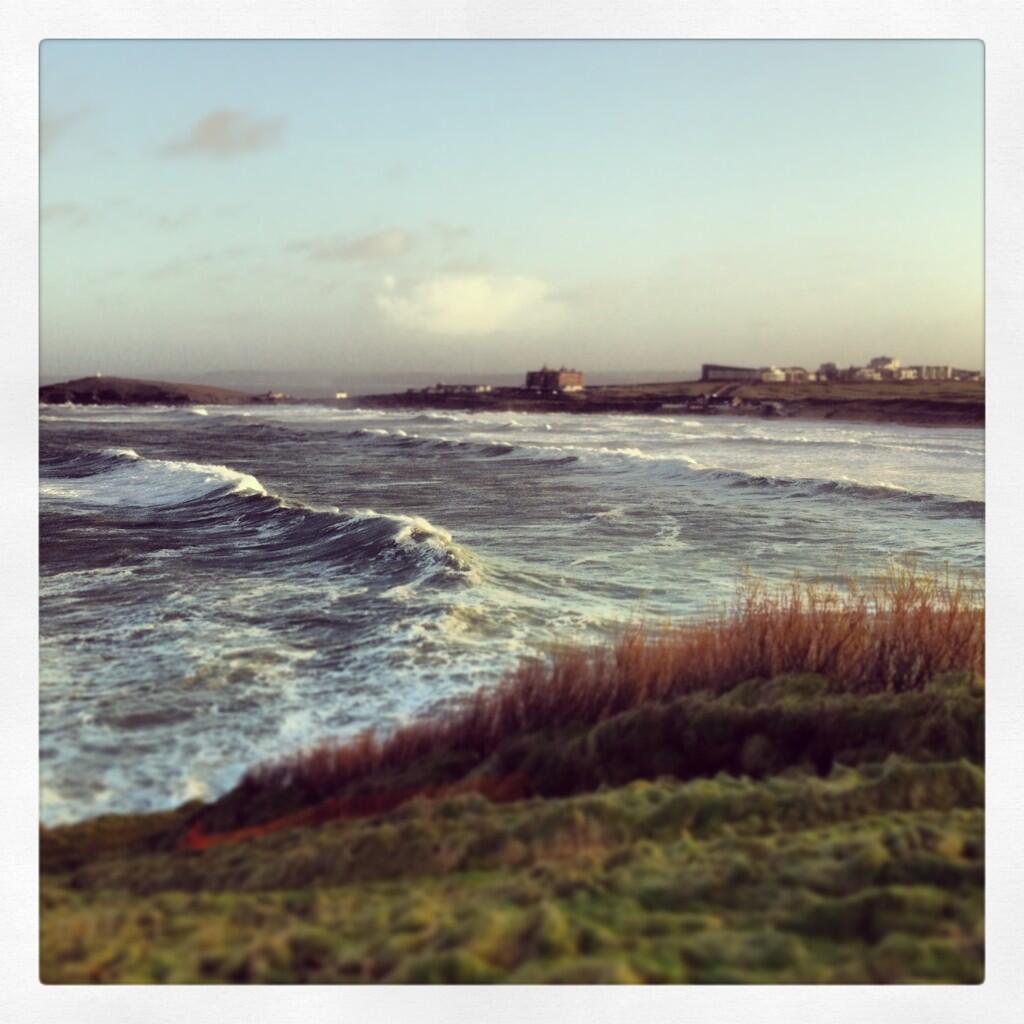 This guy must of got wet as he observed the waves hitting East Pentire Headland...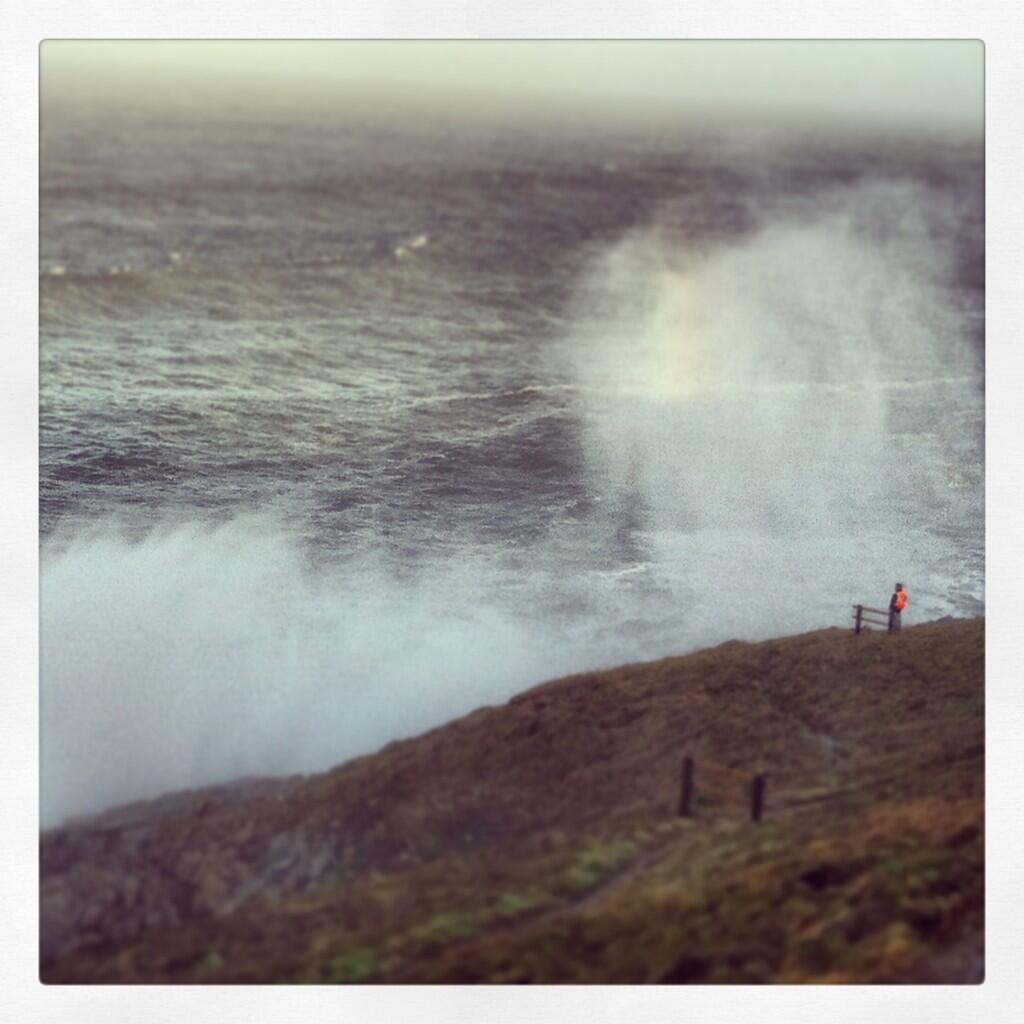 Mawgan Porth - after the storm...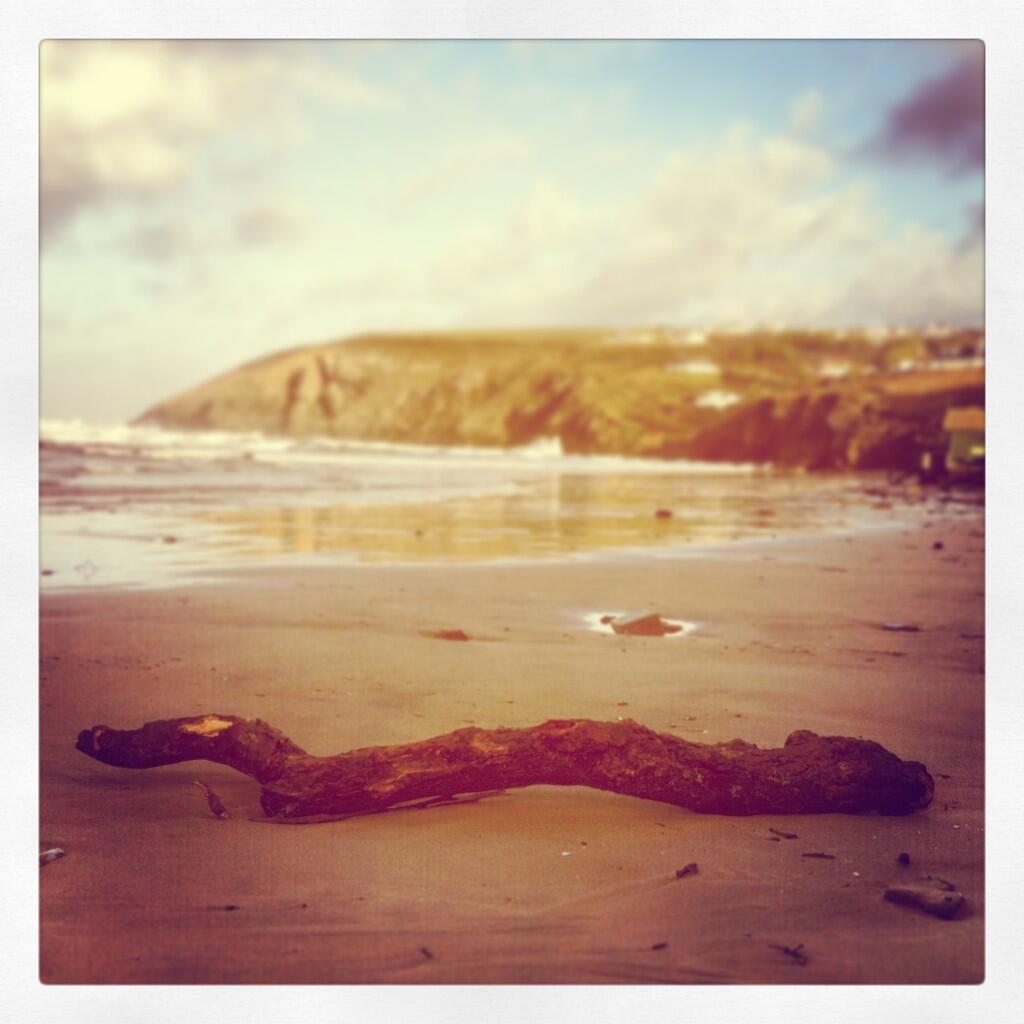 Highlighting the danger and unpredictability of the sea, about 10 minutes after I took this picture of Mawgan Porth Beach a guy standing just past the life guard hut turned his back on the sea for a second to pick up his dog's mess and a wave completely engulfed him. This guy walks his dog on the beach every day, he was stood 20 metres from the shoreline with the tide going out. He was fine, just a bit shaken, and very wet!